Sleep Strategies is a proven award winning leader in sleep scoring services and our quality and commitment to providing our clients with the highest standards of
Our scoring is performed only by the industries top registered polysomnographic sleep technologists. We score a variety of sleep studies, including:
Full and split-night polysomnograms (PSGs);
Positive pressure titrations (CPAP, BiPAP and ASV);
Multiple sleep latency tests (MSLTs); and
Maintenance of wakefulness tests (MWTs)
PSG with extended EEGs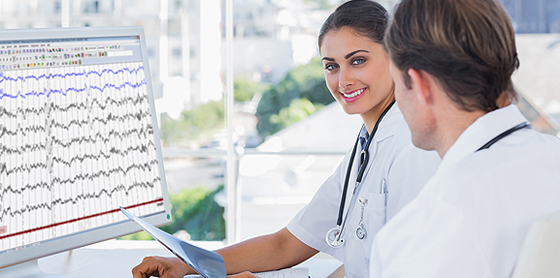 We offer guaranteed turn-around times—same-day, 24, 48, or 72 hours—and no start-up or cancellation fees. We always work to the highest standards of quality in the sleep scoring industry—many of which we have helped to establish.